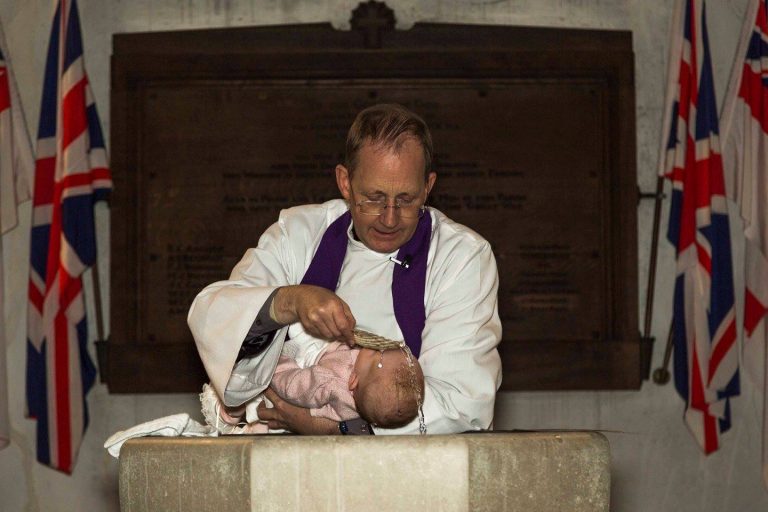 Baptism (Christening) of babies, children, and Adults
You may be thinking of having your child baptised, or of being baptised yourself, and this page sets out a few important things about Christian Baptism.
WHAT DOES BAPTISM MEAN?
Baptism (which is also known as Christening) is a sign that God loves and cares for us all, and that he is calling us to know him and follow him.
It marks the beginning of belonging to the Church – the beginning of a journey with the people who have decided to follow the way of Jesus.
WHO IS INVOLVED?
At their baptism, children are usually too young to make up their own mind about their faith, and so parents and godparents speak for them. As an adult, you will be speaking for yourself, although you are encouraged to have one or two sponsors to support you on the day, and into the future.
Parents and godparents take on the responsibility of doing all they can to bring a newly baptised child to a deeper faith in Jesus. They do this through their own prayers, their example and their teaching, and during the Baptism Service they will publicly commit themselves to this, with the help of God.
Sponsors are people who stand alongside their adult friends at their baptism, and are committed to helping them in their journey of faith in the same ways that godparents do for their godchildren.
The Church family for their part commit themselves to welcome, pray for and support all who have been baptised – now, and in the years ahead.
None of us can ever claim to be perfect, or to have 'made it' in our life of faith. By having your child baptised, or by being baptised yourself, you are acknowledging that you are somewhere on that journey of faith, and that you want to be a part of the worldwide Family of God that we call the Church. We feel privileged here at St Peter's to be able to help you in that journey.
A few notes:
 Baptisms usually take place at St Peter's Church on Sundays at 12 Noon. There may be up to two families present. Alternatively, baptisms may take place at the Family Communion Service (First Sundays – 10 am), or another main Sunday Service if this is more appropriate.
 It is normal for baptisms to take place in the parish in which you are resident, or in which you normally worship, or with which you have a previous family connection. In some circumstances is it possible for non- residents to arrange a baptism – and this is done after consultation with your own local parish priest.
 For babies and children, it is usual to have three godparents, two of the same sex as the child, and one of the opposite sex. It is desirable that the godparents should themselves have been baptised. It is however essential that godparents will be willing to take an interest in the growth of their godchild in the Christian faith.
Sponsors of adults should have been baptised themselves, and again be willing to be an on-going encouragement and example to those they support.
If you would like to think about this further, or arrange for a baptism, please email or telephone Fr Tim, and he will be pleased to help:
The Vicarage, St Peter's in the Fields, Braintree, CM7 9AR
Tel: 01376 349267